Available now: New/Mode's award-winning SMS Actions feature 📲
Our SMS Actions feature will make it even easier for you to activate your supporters and elevate your campaigns.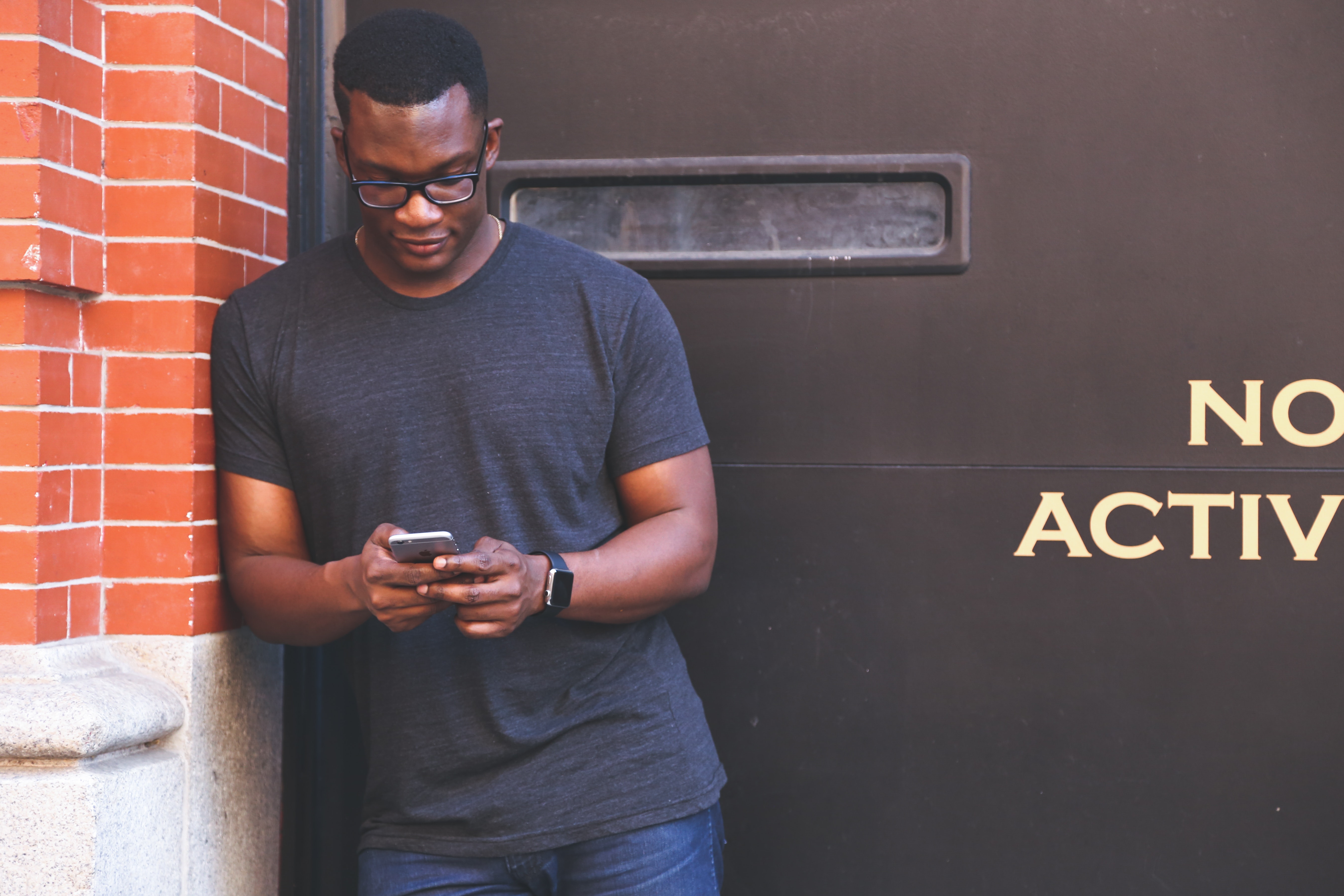 In July 2019, we released our first early-user version of SMS Actions. This feature – which won "Best New Product" and "Best Overall Tool" at the Netroots New Tools showcase last year – enables users to send supporters text messages that launch our popular call, tweet, and email tools, no landing pages needed.
After months in BETA testing and with our focus trained on our subscribers' needs and feedback, New/Mode's SMS Actions is now bigger and better than ever – and it's available to everyone in our U.S., Canada, New Zealand, and Australia communities! 🎉
What you can expect with our SMS Actions feature:
Our Chatbot Conversation functionality will help you seamlessly guide potential supporters through the process of taking an advocacy action from their mobile device. That means you'll grow your supporter database and reach the right people, instantly.
Use our Broadcast SMS tool to send a call-to-action to your contact list. This is a great way to engage current supporters to take immediate action for your cause!
Create memorable opt-in keywords to promote your cause (e.g., "Text CLIMATE to 67076"), and opt contacts into groups and campaigns.
Access our powerful Contacts Tab feature, which will enable you to upload multiple lists for your SMS campaigns, create groups/segments, and so much more.
Our super user-friendly dashboard means reporting has never been easier because you'll get all the valuable analytics you need to build stronger, more successful campaigns. 🔥
Why you should use SMS Actions in your campaigns:
Think of it this way: How likely are you to open an email from an organization or brand you're subscribed to? Now compare that to how likely you are to open a text message on your phone.
The numbers on this are stark: text messages have a mind-blowing 98% open rate compared to just 20% for marketing emails. To add to that, 90% of text messages are read within three minutes, while the average response time for an email is 90 minutes. That's a ringing endorsement to include SMS Actions in your advocacy and engagement strategy.
But in case you need more convincing, the just-released M+R Benchmarks 2020 Study found that non-profit text messaging audiences grew by 26% in 2019, while Facebook audiences grew by just 4% – and email list sizes actually declined by 2%.
Of course, for context, it's important to note that nonprofits still have way more email subscribers than mobile subscribers. But the numbers paint a clear picture: the future of community advocacy and engagement is rapidly moving toward SMS actions over more traditional forms of communication.
If you're convinced and ready to start learning more about how New/Mode's SMS Actions can help you mobilize your supporters, grow your base, and engage your community, book a demo now.
Starting on July 10th, we'll also be running live, 30-minute SMS demos every Friday at 12:30 p.m. ET. Click here for more information and to sign up!

Community Engagement Specialist @ New/Mode. Lover of trying new foods, reading all the books, and petting every animal.
More From New/Mode Blog
More on Digital Organizing from New/Mode Blog
More on Digital Organizing from New/Mode Blog
More on Digital Organizing from New/Mode Blog