From Members to Movements: Tech for Distributed Organizing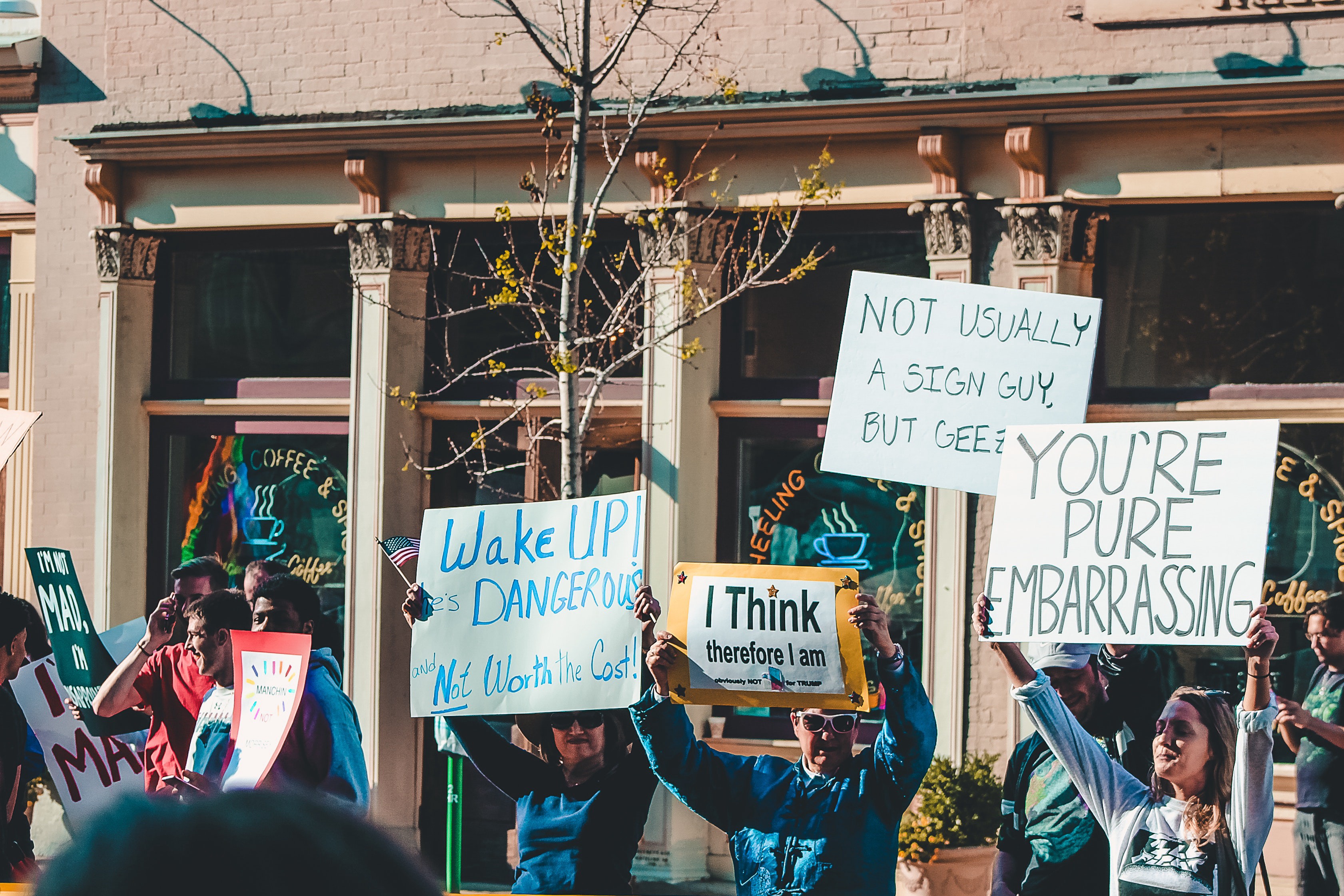 We had a great group of organizers and campaigners come together last week for an open discussion on tech for distributed organizing — thank you!
In case you missed it, or want to share the webinar and live Q&A with your colleagues, here's a recording of the full event .
Huge thanks to Mikey Franklin, Organizing Director at ControlShift Labs, who was also moments away from the arrival of his newest family member at the time. Mazel Tov, Mikey! 🎉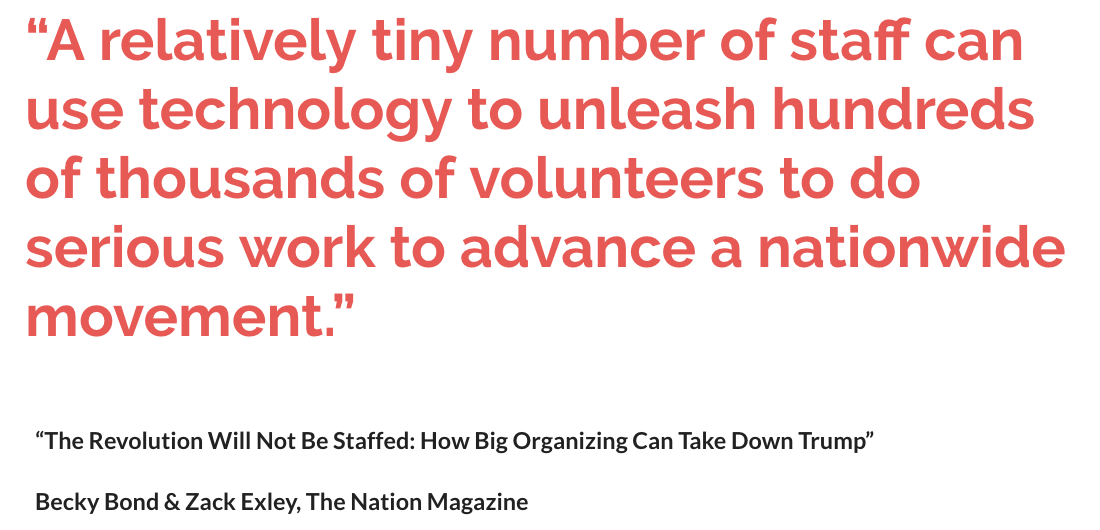 Amongst other valuable insights, Mikey stepped us through three practical ways to put real power in the hands of your members:
Start campaigns to gauge support on an issue, get people in the door, grow your supporter list, build a public/media/social media narrative, and move the dial for your cause.
Host events to bring people together IRL. You can't mobilize thousands of people at scale — but your members can, if you give them the tools. If you want a national day of action, let your members do the organizing.
Create local groups for lasting long-term organizing. Organizing is a long-term commitment, people driving towards the same mission over-time, and building community with each other.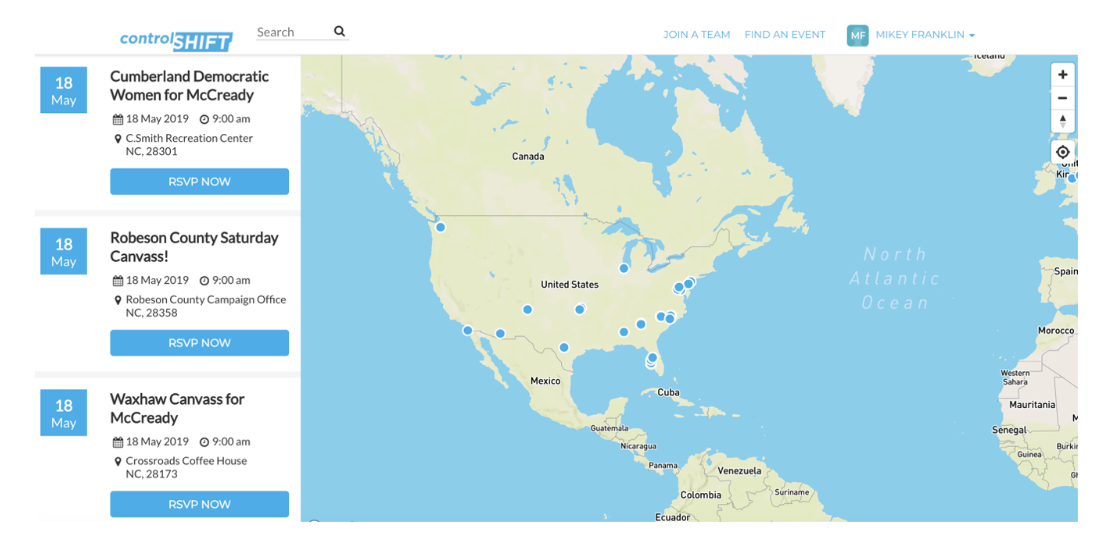 "Doveryai, no proveryai." (Trust, but verify.)
We also discussed strategies for effectively managing distributed groups, and ways to reduce risk.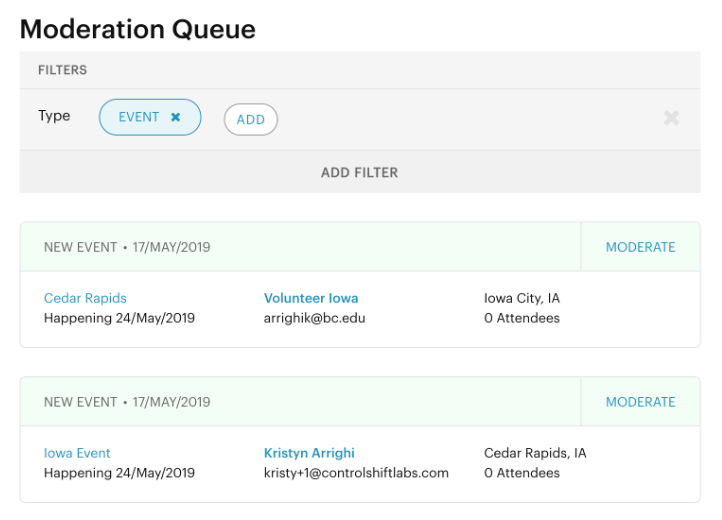 What's next?
To help eligible causes and campaigns scale-up in 2019, New/Mode is offering a discount on our full advocacy and civic engagement platform.
Let us know if you'd like a personal demo of the tools that Sunrise Movement, Justice Democrats, STAND.earth, 350, Greenpeace, Amnesty and others are using to build community power — and win campaigns!
Please also feel free to share your feedback or ideas for future topics. We'd love to hear from you!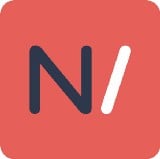 New/Mode's advocacy & civic engagement platform helps causes, orgs and movements activate grassroots power, reach decision-makers and win campaigns.
More From New/Mode Blog
More on Digital from New/Mode Blog
More on Digital from New/Mode Blog
More on Digital from New/Mode Blog