Why do we need digital tools for digital advocacy campaigners?
In today's world a good digital advocacy strategy helps digital rights campaigners win. Without one, an organization's campaign is on its way to a crushing defeat.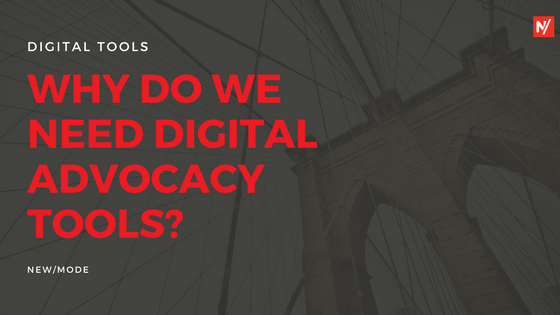 To achieve success on campaigns, organizations need efficient digital tools at their disposal.
Why New/Mode?
With this in mind, New/Mode has built digital tools that will help organizations win. The toolbox includes:
One Click Email Your Representative
One Click Call Your Representative
One Click Tweet Your Representative
One Click Fax Your Representative
One Click Letters to the Editor
A clear, practical digital strategy helps any advocacy campaigner understand what they need to do online and why. New/Mode's Community Engagement Toolbox helps advocacy organizations effectively execute their campaigns.
New/Mode's Civic Engagement Toolbox
The world has changed and digital engagement is essential. New/Mode's suite of online 'smart tools' and crowdsourced best practices are designed to help organizations run modern campaigns.
In todays world, we need insight that runs deeper than the "yes" or "no" support of a campaign. Using our tailor-made digital engagement tools we help organizations such as Greenpeace, David Suzuki Foundation, Watershed Watch, and many others, harness the power of a community to launch winning campaigns.
The New/Mode Community Engagement Toolbox provides digital advocates with affordable access to advanced online advocacy tools.
Wins
We've used our civic engagement tools to power the largest online campaigns in the world, and helped force governments to change course. Organizations such as the Brescia Faculty Association, Friends of Public Services, and the Canadian Union of Postal Workers have made historic gains using New/Mode's Community Engagement Toolbox.
Learn More
It's time to reimagine how people can effect change. Want to learn more? Check out other case studies, or click the button below to schedule a demo with us now.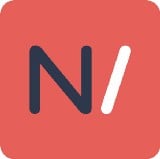 New/Mode's advocacy & civic engagement platform helps causes, orgs and movements activate grassroots power, reach decision-makers and win campaigns.
More From New/Mode Blog
More on Technology from New/Mode Blog
More on Technology from New/Mode Blog
More on Technology from New/Mode Blog